About Us
Pioneer Energy is a Colorado based service provider and original equipment manufacturer that solves gas processing challenges on the oilfield through development and deployment of new technology.
The company offers a range of standard gas capture and processing units for monetizing tank vapors, associated gas, and non-associated gas, and for conditioning gas streams. Fractionators, knockouts and separators are also in our product portfolio. The company also specializes in providing custom engineered solutions at any desired scale to accommodate customers' unique field gas conditions, while providing high-quality output streams that meet stringent requirements.
Pioneer Energy's FlarecatcherTM line of units provides associated and non-associated gas capture and processing at the well site with superior performance than any other modular system, producing NGLs, pipeline quality lean methane, and enabling producers to achieve regulatory compliance.
Pioneer Energy's VaporcatcherTM and Dew Point Suppression line of units capture tank battery vapors and extract NGLs at high yield instead of sending these valuable commodities to flare. This dramatically cuts emissions while simultaneously providing significant economic return. These systems can also be used in gas conditioning applications, cooling associated gas and removing water and heavy hydrocarbons prior to injection into a gathering system. Condensables can also be removed by the system in fuel gas conditioning applications.
Pioneer Energy's engineering, field service, and remote operations teams provide best-in-class support of both domestic as well as international customers' operations. The company's knowledge is underscored by their field experience in the Bakken and Denver-Julesburg oil fields.
The company continues to build on our knowledge, refining our systems while developing new solutions to meet tomorrow's gas processing needs for the oil and gas industry.
We are an original equipment manufacturer of fully integrated natural gas processing plants that range in size from 400 MSCFD to 50+ MMSCFD.
Multiple units can cluster together to address any size gas stream.
Key Team Members
Eyal Aronoff - CEO
Eyal Aronoff is a serial, successful entrepreneur. Eyal is a co-founder of Quest Software, which sold to Dell in 2012 for USD 2.4 billion. Since leaving Quest Software, he has co-founded and invested in a variety of businesses, including e-commerce, specialty financing ventures, and a range of consumer product companies. Over the past decade he has built expertise in the oil and gas space, focusing particularly on increasing US oil production and global utilization of natural gas for electricity, cooking fuels and transportation.
Gevorg Sargsyan - CTO
Gevorg Sargsyan is Chief Technology Officer at Pioneer Energy. Driving forward Pioneer's customer focused efforts, Gevorg serves as a critical bridge translating customer requirements into field deployable products and services. He holds a BS in Chemical Engineering from the University of Colorado, Boulder, where he gained experience in heat transfer, thermodynamics, process separation and reaction kinetics. He has extensive experience in metal fabrication, pressure vessels, high temperature reactors, machinery, and has a proven track records of strong technical and leadership capablity.
Mr. Sargsyan joined Pioneer Energy in 2009, and has led the engineering efforts on several key projects including the Flarecatcher and Vaporcatcher product lines. He leverages his extensive hands-on oil field experience to ensure superior field performance of Pioneer Energy equipment.
Joseph E. Palaia, IV - VP of Business Development
Joseph Palaia is Vice President of Business Development at Pioneer Energy. He has been leading the company's pursuit of business, negotiating and closing domestic deals while pursuing major international customers since 2014.He is a member of the Association of International Petroleum Negotiators (AIPN).
Joe holds a B.S. in Electrical Engineering, an M.S. in Nuclear Science & Engineering from MIT, and has completed an intensive executive education course at Harvard Business School. He has served as a senior technical and business consultant on major international projects. In his spare time, Joe closely follows the emerging commercial space industry and is a veteran of two simulated Mars expeditions in the Canadian Arctic.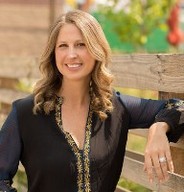 Nicole Lane - Corporate Relations Officer
Nicole Lane is Corporate Relations Officer at Pioneer Energy. Her passion is building and stewarding sustainable relationships with customers and working with clients to bring solutions to their business challenges. She is spearheading efforts to build and expand Pioneer's local, regional, and global image and reputation. Nicole holds a bachelor's degree in Hospitality Administration and Management from Indiana University. She joined the team in 2017 after serving in administrative and corporate relations roles with Clabber Girl and Swagelok. She was raised in Indiana and still holds true to her midwestern values.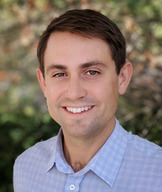 Anthony Maltese - Field Operations Engineer
Anthony Maltese is a dedicated and collaborative operations manager with nearly a decade of experience managing dynamic projects in the oil and gas industry. His roles as a Fracturing and Stimulation Field Service Manager and Deployment Manager for Schlumberger have shaped him into an innovative field leader that develops creative ideas into effective and data-driven plans.
Anthony joined Pioneer Energy's team in 2018 and is dedicated to implementing continuous improvement practices that build field performance of Pioneer Energy technology while delivering leading field service to our customers. Anthony holds a B.S. in Chemical Engineering from Montana State University.