Domestic Services
Pioneer Energy provides a turn-key and hassle-free gas processing service for domestic producers, enabling monetization of their associated gas and tank battery vapors, providing gas conditioning services, and addressing their flaring reduction goals.
We help our clients meet regulatory requirements, keeping oil flowing and improving the bottom line. The products produced by the Flarecatcher, Vaporcatcher, and Dew Point Suppression Systems produce additional revenue for the producer while also decreasing their costs of operation.
---
Flarecatcher - Associated Gas Capture & Monetization Services

Flarecatcher systems process associated gas streams of a wide range of energy content. The high-quality, de-ethanized NGL produced by the Flarecatcher is a valuable commodity and we can assist in marketing this product if desired. The pipeline quality lean dry gas produced by the Flarecatcher has high methane number and can power on-site loads, significantly reducing operating costs by reducing reliance on imported diesel fuel or propane. For sites with limited on-site power needs, Pioneer Energy can also provide a complete CNG or LNG solution to fully monetize the gas and eliminate the flare.
---
Vaporcatcher - Tank Battery Vapor Capture & Monetization Services, Gas Conditioning Services
Pioneer Energy can provide a turn key solution for oil tank battery vapor capture, and gas conditioning. Applications include monetization of otherwise flared vapors, emissions reduction, gas cooling and conditioning prior to injection into a gathering system, and fuel gas conditioning for compressors and other engine driven equipment.
---
Pioneer Energy's turn-key associated gas processing and tank battery vapor capture services include:
• Site and project evaluation
• Pioneer equipment predicted performance analysis
• Site layout design
• Equipment mobilization, installation, and setup
• Ongoing operations
• Ongoing maintenance of Pioneer Energy equipment
• NGL and dry gas marketing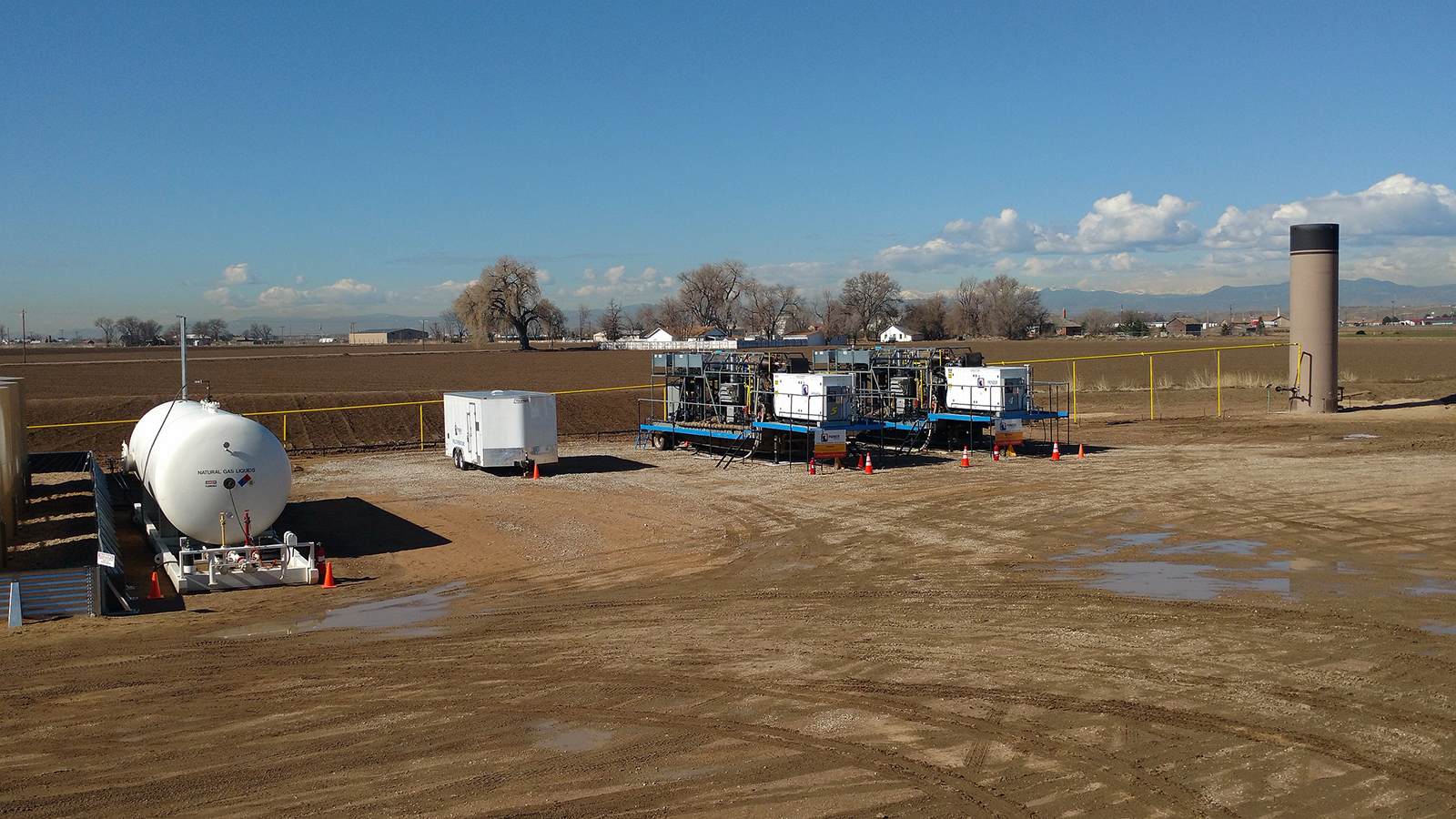 Flarecatcher Units Deployed to a Customer's Location in the Denver-Julesburg Basin in Colorado